Polish design with multifunctionality
Miuform is a furniture brand that combines good Polish design with multifunctionality. Our collections have been created from an understanding of the everyday, changing needs of people and allow us to create cosy interiors "for living". Miuform furniture is affordable. We value credibility and that is why all our products are legally protected and registered in the Intellectual Property Office of the European Union. In 2020, the Miu Magic collection was awarded with the Must Have prize at Łódź Design Festival and was one of the finalists of "Dobry wzór" competition organized by the Institute of Industrial Design. In 2022 we have one more time received the Must Have prize at Łódź Design Festival. This time, the judges were impressed by our modular Nomad system.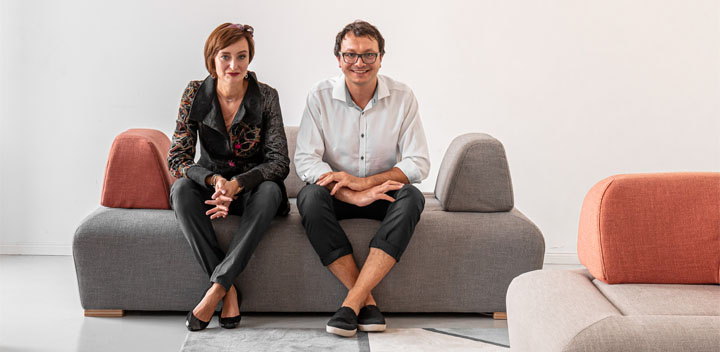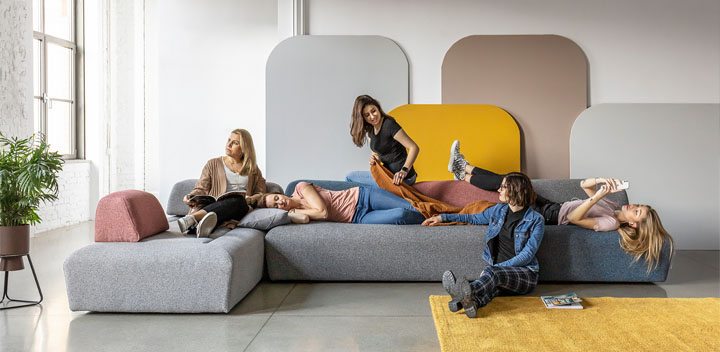 The brand was created by Agnieszka Możdżer and Dawid Kalemba. They both have several years of experience in running production and design processes in the furniture industry. Many years of experience in family business builded their implementation, production and logistic skills which they perfectly use on the international market.
Respect for the planet's resources
Miuform responds to the needs of modern clients. We design and manufacture in Poland. We respect the resources of our planet. We do not use polystyrene foam, we use recycled foil. From the very beginning of the design process we take into account sustainable transport and storage by optimising the dimensions of our products. We are not a manufactory, but we make many elements by hand in order to achieve satisfactory quality. As a team we take total responsibility for the process from implementation of the product to after-sales service.